About Us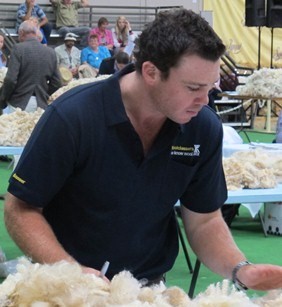 In December 1993 the Australian Parliament passed legislation requiring the then statutory wool marketing authority - the Australian Wool Corporation - to divest itself of the responsibility of administering wool marketing arrangements in the Australian Wool Industry.
In response, commercial interests representing the wool buyers and sellers in Australia established the Australian Wool Exchange (AWEX) as a public company limited by guarantee to manage and administer wool marketing arrangements in the Australian wool industry. The Australian Wool Exchange commenced operations in February 1994.
Today, the Australian wool industry, through AWEX, manages it's own affairs in a self-regulated marketing environment, free of Government intrusion. The successful management of industry self-regulation is based on the direction, membership and organisational structure of AWEX.
The membership of AWEX represents the majority of first-hand wool traded in Australia each year and includes wool brokers, exporters, private treaty merchants, processor, wool producers and associates. The AWEX Board represents each of these classes of membership and is responsible for strategy and policy setting in relation to the implementation of functions.
To fulfill its role, AWEX seeks to add value for the benefit of its stakeholders by providing services and functions for the effective and efficient trading of wool in Australia. Some of these services and functions include:
monitor and administer trading rules in Australia;
manage wool industry self-regulation through the provision of a framework of business rules governing the trade of wool between buyer and seller members of AWEX;
maintain recognised standards and codes of practice;
value add by providing pre and post-sale market information.
Learn more about the Objectives and Mission Statement of AWEX
For more information on AWEX please contact AWEX on (02) 9428 6100 or email info@awex.com.au